Dear contact.firstname,
Welcome back to Semester 2 at UNSW Sydney.

This is a progressive and innovative time at UNSW as 2019 and the introduction of our new academic calendar will soon be upon us.

You may have heard that from October this year there will be a new way to enrol in your 2019 Term 1, 2 and 3 courses. We will be sending you information about these changes via your UNSW email that we need you to read, and action. As a university, we will also be increasing our efforts to advise and guide you through the next few months.

As you embark on the last semester before we move to UNSW3+, I encourage you to continue to embrace all that the University has to offer.

Best wishes

Professor Merlin Crossley
Deputy Vice-Chancellor Academic

Information about the 2019 UNSW3+ academic calendar

The new academic calendar is designed to improve the student experience and provide additional opportunities for our students. It also offers more flexibility and the ability to spread study loads across the year. 

From 2019:
​​​​​​​
There will be 3 x 10 teaching week terms, plus an optional intensive Summer term
Eight courses will remain the normal full-time study load
Nine courses per year (three per term) is an option that some students may choose
The flexibility of the study load means students can free up one term for additional opportunities, such as internships, volunteering, or an overseas experience
For domestic students, the minimum study load required to be a full-time student (and retain the associated benefits) will be six courses spread with at least one course in each of the three terms​​​​​​​

To help with degree planning, students can access 2019 course information and offerings at student3plus.unsw.edu.au. For general UNSW3+ information, please head to student.unsw.edu.au/new-calendar.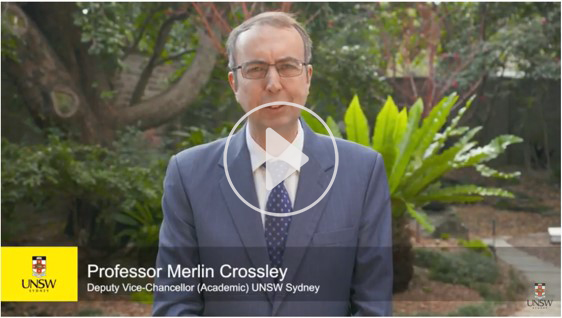 ​​​​​​​